Best Furnace Repairs And Installs, Sacramento, CA | El Dorado Hills | Loomis | Ione, CA
Heater Repair and Service in greater Sacramento and surrounding areas
Best Heater Repairing Services Roseville | North Highlands | Rancho Murrieta | Carmichael, CA & Surrounding Areas
We give reliable fix work and administrations, however, our experts make administration a stride past most neighborhood suppliers. We log fixes and administrations and note the state of your heater. This allows us to assist you with accuracy with regard to the perfect opportunities to get Heater Repair Near Me Services in greater Sacramento and surrounding areas. You won't need to stress over shock breakdowns or pay sooner than you want to for fix work. Our business is based on our standing in Heater Repair and Service in Sacramento in view of our civility in connections, our trustworthiness, our endeavors in setting aside your cash, and our excellent work in your home or business environment.
What Is The Lifespan Of A Water Heater?
The lifespan of a water heater might vary from 11 to 20 years, depending on the brand that is currently in your home. If you want to find out if your water heater needs to be replaced, contact All Climate Solutions, Inc. We may visit your home, examine your water heater, and work with you to choose the best alternative and time frame for replacement.
Walk in & Emergency Services Available
ACS Helps When You Need The Best Water Heater Replacement Near Me in East Sacramento | Downtown Sacramento | West Sacramento | Camino | Diamond Springs, CA & Surrounding Areas
Is the life of your water heater coming to an end? Is it time to switch to a new system and you are searching for the best water heater replacement near me? The plumbing team at All Climate Solutions Inc. (ACS) is available to help! We provide quick, cost-effective, and efficient water heater replacement across the country. Additionally, we guarantee that your new system complies with the updated, nationally enforced energy efficiency criteria. Even though modern water heaters may cost more upfront, they offer better long-term savings thanks to increased heating effectiveness and reduced water utility costs. These more recent methods are predicted to reduce water heating costs.
Professional Technicians Sacramento, CA
Who Are You Hiring for Your Heater Repairing Services in Amador City | Cameron Park, CA or Surrounding Areas?
All Climate Solutions INC (ACS). has been helping families in Sacramento, And Surrounding cities with Heater Repair Near Me services started around 2018. Our north experience of administration has fabricated our standing nearby as a believed hotspot for private and business HVAC administrations.
What Happens During Heater Service Appointment In Auburn | Placerville | Roseville, CA & Nearby Areas?
Our professionals utilize an agenda to guarantee careful testing and cleaning of your home's warming framework. This arrangement incorporates however isn't restricted to:
Cleaning and changing the burner gathering inside your heater
Cleaning and assessing the start portions of your heater
Testing and cleaning of the hotness exchanger and its components
Examine and check the pipe and guarantee its capacity levels
Assess all available ventilation work
Assess the hotness pipe for your family's security
In the wake of adjusting your warmer, your expert will go over the work done and make suggestions for future support.
These help arrangements are critical to keeping the speculation of thousands of dollars you put into expertly introducing your warmer. Your radiator will run all the more productively with every yearly assistance visit from our group.
Choose us for reliable and professional services
Are You Searching For Heater Repair Near Me In Sacramento, CA?
In the wake of meeting with you to talk about the presentation concerns you're seeing, our talented and amicable specialist will investigate all region of the warming framework to find the issue source. We'll play out the work cautiously satisfying industry guidelines and utilizing guideline apparatuses and hardware. Toward the finish of your arrangement, your warming framework will fill in as well as the day you got it. Assuming you want an arrangement for warmer fix and administration, put your trust in the best worker for hire in Sacramento, All Climate Solutions INC (ACS). Also, check our services of commercial refrigeration repair.
Contact All Climate Solutions INC (ACS) today for Heater Repair and Service in Sacramento! Navigate to HVAC Repair Contractor.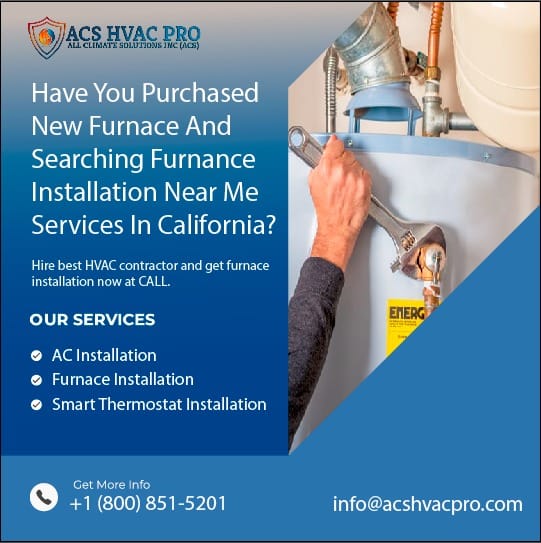 People Also Ask & Search For:
Heater repair near me

water heater replacement near me,

Sacramento Hot Water Heater Replacement, Repair, Installation
Emergency AC Repair in Sacramento,
Furnace Repair
Heating Repair in Sacramento CA
best HVAC Repair Contractors in Sacramento
top gas heater repair near me
Gilmore heating and air bell brothers heating and air
Heating Repair Sacramento
Hire HVAC Company
Residential Heating Repair Services
heating company near me
heating contractors near me